Things You Should Never Do in an Interview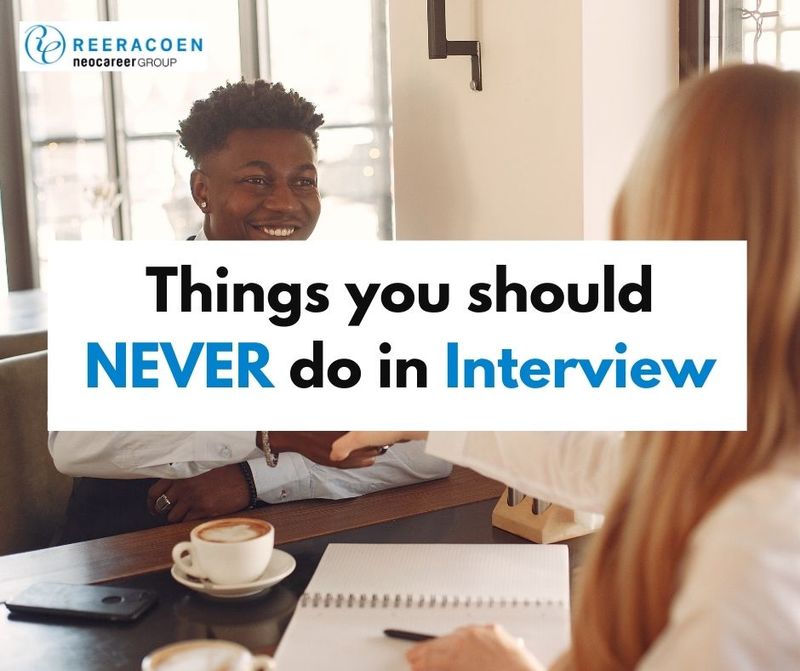 You might have good working experience, a good fit for the hiring company. But why you got rejected after an interview?
Maybe, you made a critical mistake at wrong timing.
Here are tips about things you shouldn't do in an interview. Now that you are well-prepared on what to avoid. Don't ruin the chances that you could impress interviewers.